What is an aligner?
Smile to Go! is a revolutionary new orthodontic treatment that uses clear aligners to straighten your teeth without the need for traditional braces. The aligners are made from a safe and effective material that is comfortable to wear and virtually invisible, making them an ideal choice for anyone who wants to straighten their teeth without the hassle and discomfort of traditional braces.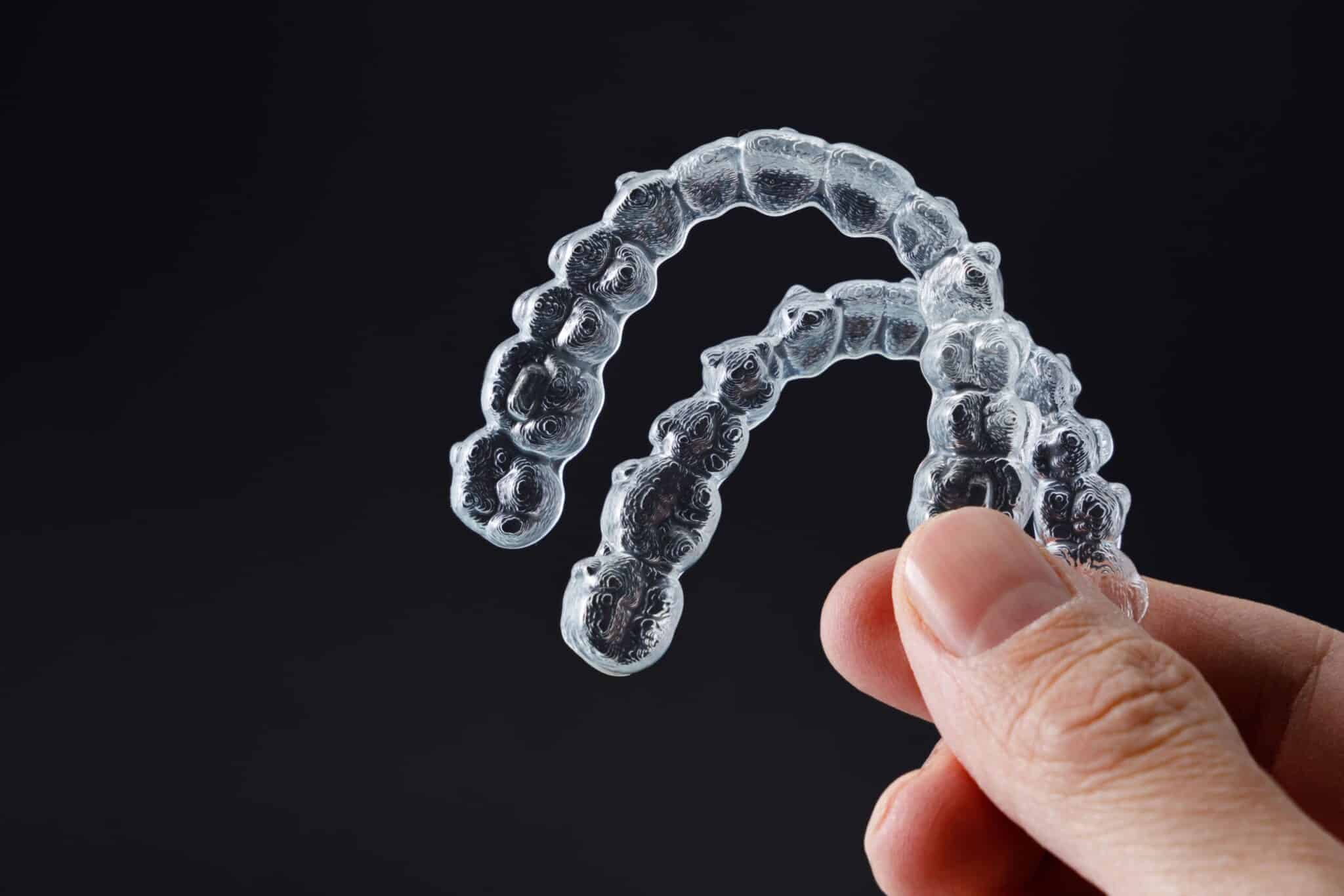 Why do I need an aligner?
Crooked or misaligned teeth can be embarrassing and affect your confidence, but traditional braces can be uncomfortable, unsightly, and take a long time to achieve results. Smile to Go! is a safe and effective alternative to traditional braces, offering quick and discreet straightening of your teeth. The clear aligners are custom-made to fit your teeth, making them a comfortable and effective way to achieve a beautiful and confident smile.
What happens during the aligner treatment?
At Chaves Dental Clinic, our Smile to Go! treatment begins with a consultation with one of our skilled dentists. During the consultation, we will assess your teeth and discuss your goals for the treatment. If Smile to Go! is the right treatment for you, we will take impressions of your teeth and use them to create a custom treatment plan that outlines the progression of your aligners.
Once your aligners are ready, you will wear them for a specified amount of time each day, depending on the severity of your case. You will change your aligners every few weeks as your teeth gradually shift into their new position. The treatment can take several months to a year to complete, depending on your individual case.
After the treatment, we will provide you with a retainer to help maintain your new smile.
At Chaves Dental Clinic, we are committed to providing our patients with the highest level of care and comfort during their dental procedures. Our skilled dentists use the latest technologies to ensure your comfort and safety during the process, and our Smile to Go! treatments provide a safe and effective way to achieve a beautiful and confident smile without the discomfort and inconvenience of traditional braces.
Contact us today to schedule a consultation and learn more about our Smile to Go!